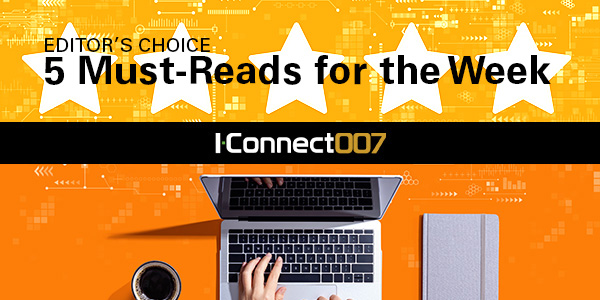 Andy Shaughnessy, I-Connect007
This week's must-reads cover a little bit of everything: advanced packaging substrates, rigid-flex design, the potential loss of tribal knowledge, ultra HDI processing, and the need for fabricators to begin utilizing Smart systems. In a few weeks, we'll be attending SMTA International in Minneapolis, and then productronica in Munich. We hope to see you on the road!
More >
Miles Moreau, KIC
The U.S. Chips Act Propels Collaboration Between Semiconductor Manufacturers and Equipment Suppliers In today's rapidly evolving world, the semiconductor industry stands as a driving force across economies and industries, propelling progress through technological advancements. The U.S. Chips Act emerges as a game-changing legislation aimed at redefining America's semiconductor manufacturing prowess. The Act sets forth a clear mission: bolster domestic chip production, reinforce national security, and stimulate economic growth.
More >



Create Realistic Designs and Advance Your Skills -

Creating a robust and manufacturable PCB design requires paying close attention to numerous details. There are many unwritten rules, best practice techniques, and design requirements that vary by manufacturer. In The Printed Circuit Designer's Guide to… Designing for Reality, author Matt Stevenson reveals how these often-subtle factors enable designers to create realistic board designs that will take their skills from novice to advanced. Download now.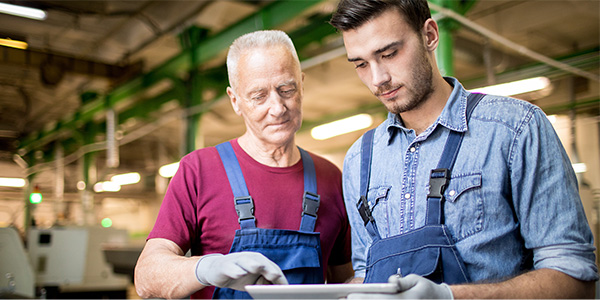 Hannah Nelson & Paige Fiet, IPC Emerging Engineers
Tribal knowledge is important and quite common in the electronics manufacturing industry—for good reason. Many engineers, technicians, and operators have formed their careers around building PCBs. Some even worked alongside the founding fathers of electronics. Newer, young minds stand on the shoulders of this knowledge base. As a process engineer, I work with operators who have been coating panels with solder mask longer than I've been alive. Some know the exact coating parameters required for the toughest of designs. To watch them hand-screen panels is like learning the nuances of a family recipe handed down through generations.
More >
EIN - Electronics Industry News Highlights
| | | |
| --- | --- | --- |
| Are you making the most of your inspection data? - For companies looking to succeed in Industry 4.0—and even beyond, as we drive toward manufacturing autonomy—you will need solutions that can combine domain expertise in optical inspection (vision and software) with the ability to connect to larger systems and contribute to process improvement utilizing tools like artificial intelligence. Readers of The Printed Circuit Assembler's Guide to SMT Inspection: Today, Tomorrow and Beyond will learn how data-driven analytics can be used to overcome production challenges and enable a smarter factory. Download this latest book in the peer-reviewed I-007eBook series. | | |
JobCONNECT007 Featured Listings
Senior Sales Representative – Ventec Central Europe

Location: Kirchheimbolanden, Germany/Remote

We are looking for a self-motivated Senior Sales Representative – Ventec Central Europe, ideally with experience in the PCB industry...

Technical Support Engineer – USA Region

ViTrox aims to be the world's most trusted technology company in providing innovative, advanced, and cost-effective automated Machine Vision Inspection Solutions for the semiconductor and electronics packaging industries...
MAGAZINES007 - Latest Issues
| | | | | |
| --- | --- | --- | --- | --- |
| Our Sites | | IPC Links | | SMTA Links |
If this mailing was forwarded to you, subscribe here for your own copy of the Daily Newsletter.
All rights reserved. © 2023 I-CONNECT007.com
Mailing address: IPC Publishing Group Inc., 3000 Lakeside Drive, Suite 105N, Bannockburn, IL 60015
I-Connect007 invites you to forward this newsletter to colleagues or associates who might be interested in our newsletters.
%BASIC:EMAIL% unsubscribing to this newsletter is easy, just click this link: Unsubscribe Here
Keep our newsletters coming: add "newsletter@iconnect007mail.com" to your address book / safe list.